Westerleigh Group is the leading developer and operator of crematoria and cemeteries in the UK caring for approximately 60,000 funerals a year.
We have proven expertise and have established a reputation for creating beautifully landscaped, high quality and peaceful facilities with service to the bereaved at their heart.
Our core objective is to deliver the highest possible standards of care. Westerleigh Group truly appreciates the social, environmental and financial benefits of providing professionally managed facilities in this highly specialist field.
We have unrivalled experience in the planning, development, operation and management of successful crematoria and cemeteries. We hope this website helps to shine a light on our extensive range of services and expertise and we would welcome the opportunity to hear how we may be able to help you deliver an improved experience to the bereaved.
Our Vision
We provide exceptional care in a beautiful setting so that families can remember, mourn and celebrate the lives of their loved ones in a way that is uniquely personal.
Click here to find a Westerleigh Group crematorium that is closest to you.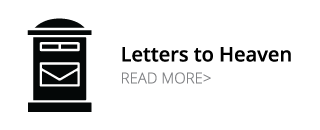 Latest News
Memorial post boxes bring comfort to families nationwide

07 December 2023

Westerleigh Group raises more than £70k for Dementia UK

30 November 2023

Christmas 2023 at Westerleigh Group's crematoria

23 November 2023