Caring for our communities
Westerleigh Group is proud of its commitment to provide exceptional care to the bereaved and their loved ones.
But our care goes much further than supporting the bereaved. We also care deeply about the wider communities that surround every one of our crematoria in England, Scotland and Wales. It is our intention to have a very positive presence in all our communities by being a good and engaged neighbour for the benefit of people who live locally.
To fulfil this aim, every year we take part in a number of community initiatives and provide support to many charities and other organisations, to help them continue their valuable work and provide vital services to those who need it.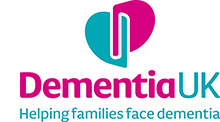 We are proud to be working with many charitable organisations, including our corporate charity partner, Dementia UK – the specialist dementia nursing charity. Dementia UK provides life-changing specialist advice and support for everyone who needs it, for as long as they need it.
Every three minutes, someone in the UK develops dementia: a progressive and complex condition that can be devastating for the whole family. Too often, people are left to cope alone with ever-changing and relentless challenges. Families often have to take on caring responsibilities that push them to their physical, emotional and financial limits. Struggling to know where to turn, they are left feeling exhausted, overwhelmed and alone.
Every day, Dementia UK's specialist dementia nurses, known as Admiral Nurses, help families up and down the country to have the best life possible for as long as possible.
Westerleigh Group and Dementia UK are both committed to providing exceptional care and support for families when they need it most. Whilst there is no cure for dementia, by supporting Dementia UK we can make a difference to those living with the condition.
That is why we have committed to raise a minimum of £120,000 for Dementia UK to help grow the number of Admiral Nurses so they can offer a lifeline to more families.
In June 2023, we launched our partnership with an initial donation of £60,000. Since then, we have taken part in a variety of additional events, including Time for a Cuppa, a parkrun, a football match and a skydive. We are fully behind our colleagues so we can make a difference collectively, as one team – another of our company values.
Metal recycling scheme
One of the ways in which we raise funds for worthy causes is through our metal recycling scheme.
With the consent of families, metals recovered during the cremation process are recycled, and any money raised is used to support charities and other community organisations.
Each Westerleigh Group crematorium operates a metal recycling scheme which enables our teams to develop local support partnerships and help provide funding for vital services which are needed in their immediate communities.
Each year, we donate in a region of £500,000 to charities and charitable causes through our metal recycling scheme.


Rolling up our sleeves
Our caring and enthusiastic colleagues are also frequently involved in events and activities to raise valuable funds for charities, from running the London Marathon, skydiving or taking part in charity treks and events like the Kiltwalk in Edinburgh, to hosting cake sales and collecting donations at open days and other events which bring the community together.
We are proud of the work we do daily to support the bereaved as well as the work we do in our wider communities, helping to improve their lives and wellbeing.